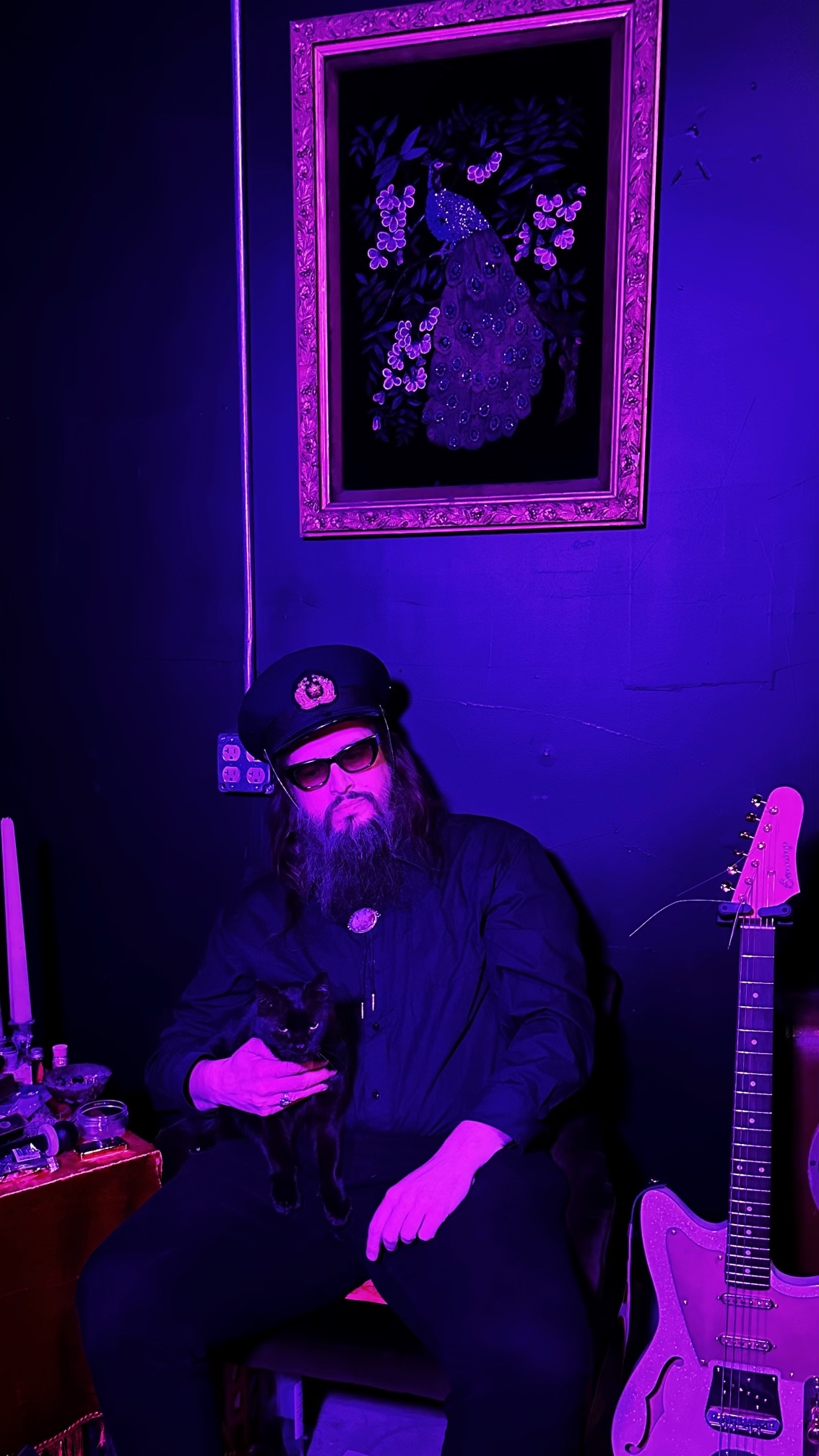 I want to announce!
That CVLT Is premiering the video for my new single Repeating Patterns Of Love today. CVLT Nation have been long standing supporters of Megaton Leviathan and I am excited to have them showcase the very fist Megaton Leviathan music video ever!!!
Astoria, OR-based Doomgaze-Doompop pioneers Megaton Leviathan. led by Andrew Reuscher, is proud to announce that the band will soon release"Guns and LSD, The Complete Demos 2007-2013". Featuring the complete demos of the 2011 demo tape "Repeating Patterns of Love", and 2010's "Water Wealth Hell On Earth", "Guns and LSD" will be available digitally as well as a special 3 LP set. In advance of the release of the albums, Megaton Leviathan unveils the video for the track "Repeating Patterns of Love".
For this video of "Repeating Patterns of Love", I used a video of a live show in 2010/2011 at Super Happy Fun Land in Houston TX, which Jay Bird Felton recorded on his handy cam, and I incorporated the old VJ clips. The lineup in this era consisted of co-collaborator Chris Beug on bass, Jason Cesarz on drums (who is actively touring with his long-standing experimental electronic project NoYouYesMe), guitarist Andrew Stromstad (who went on to play bass in Atriarch, lead guitar in Poison Idea and has his own project called IcyBox or just "Box"), Felton creating live visuals, Lisa Mutation dance and creative direction and Andrew Reuscher, yours truly, on lead guitar vision and vocals.
At this time, Megaton Leviathan more or less functioned as an art collective, an inspired group of greasy mutants hell-bent on touring the United States proselytizing this new sound called DOOMGAZE to freshly gobsmacked - in a trance, peaked' - out believers. In living rooms, basements, cramped venues, empty venues, we gave the people everything we had every time. I remember Chris, Jay & Lisa Mutation breaking into the dump with Lisa painted up for Butoh to get the video footage.
For me, it's a sort of a time capsule. The feeling of excitement around the project and living in a place thriving with creativity , anything was possible. We shared stages with Ludicra, Thou, Sub Arachnoid Space, Fight Amp and did regional tours with WITTR and Atriarch. Some where in there we headlined Bell Witch's first show.
You can check out the video here:  https://cvltnation.com/doomgaze-doompop-megaton-leviathan-repeating-patterns-of-love/ 
 HTTP://megaton  leviathan.com   https://www.tiktok.com/@  megatonleviathan   https://www.instagram.com/  megaton_leviathan/?hl=en   HTTP://volatilerock.com   HTTP://megatonleviathan.  bandcamp.com